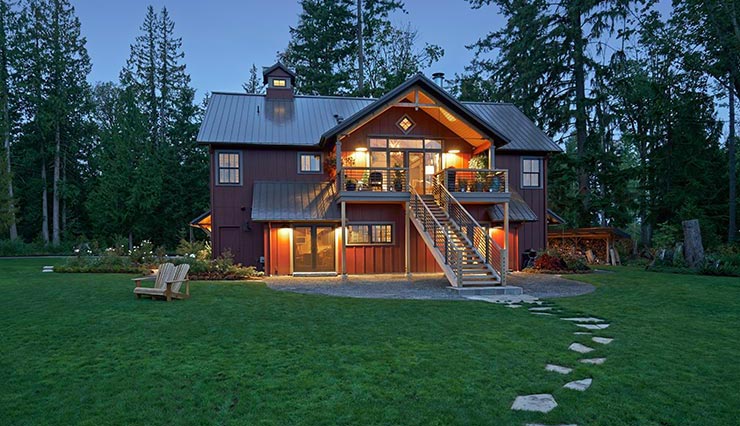 View Side Deck

Large glass doors and transom windows look through the deck towards an expansive valley view.
The truss at the deck roof is repeated several times in the main space of the house.
When descending the stairs, the exaggerated length allows a lingering view of the large, landscaped site in the foreground and Snoqualmie Valley beyond.
The cupola is internally lit as a lantern feature at night.