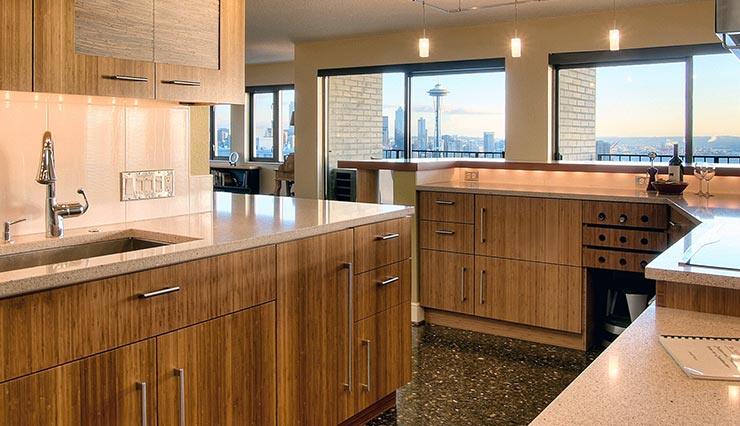 Walls were removed to double the size of the kitchen and open it up to views of the Space Needle and Seattle skyline.
We custom designed bamboo cabinets to include wine bottle drawers, a step stool niche, a lower baking counter and translucent resin panels in the upper cabinets. (See Details under Cool Projects.)
The Fritz Tile floor (tiles of marble chips in resin) offers a uniquely elegant look that is durable and resilient.