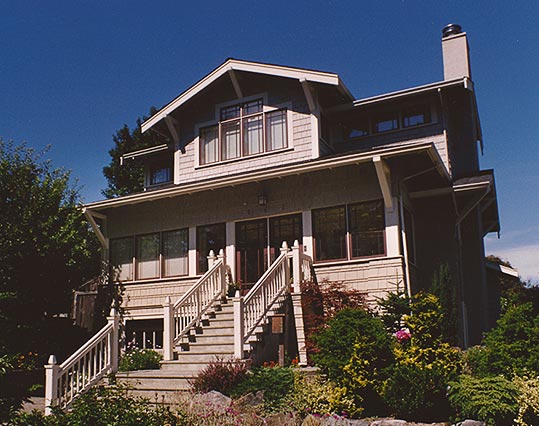 Second Story Addition

This was a typical turn-of-the-century, Seattle Craftsman Style bungalow in need of more space and modern amenities for a growing family.
We designed a second story addition for a large master bedroom suite, plus another large bedroom for the owners' twin daughters.
Special care was taken with the use of exterior details to keep the original "bungalow" character of the house, such as the large eaves and brackets.
The new front steps were located in the center of the porch for more direct access to the new entrance.