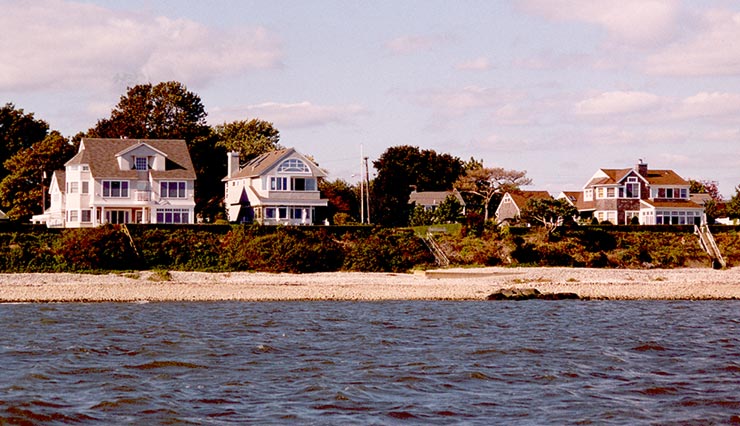 Cornfield Point Quintet

The house in the center is the first home of five-in-a-row that we designed along Connecticut's Long Island Sound.
The homes were designed to look compatible but remain individually distinctive.
Issues related to views, daylight and privacy were carefully considered for each project.
To see more about the house on the left, see Featured Projects, Sound View.